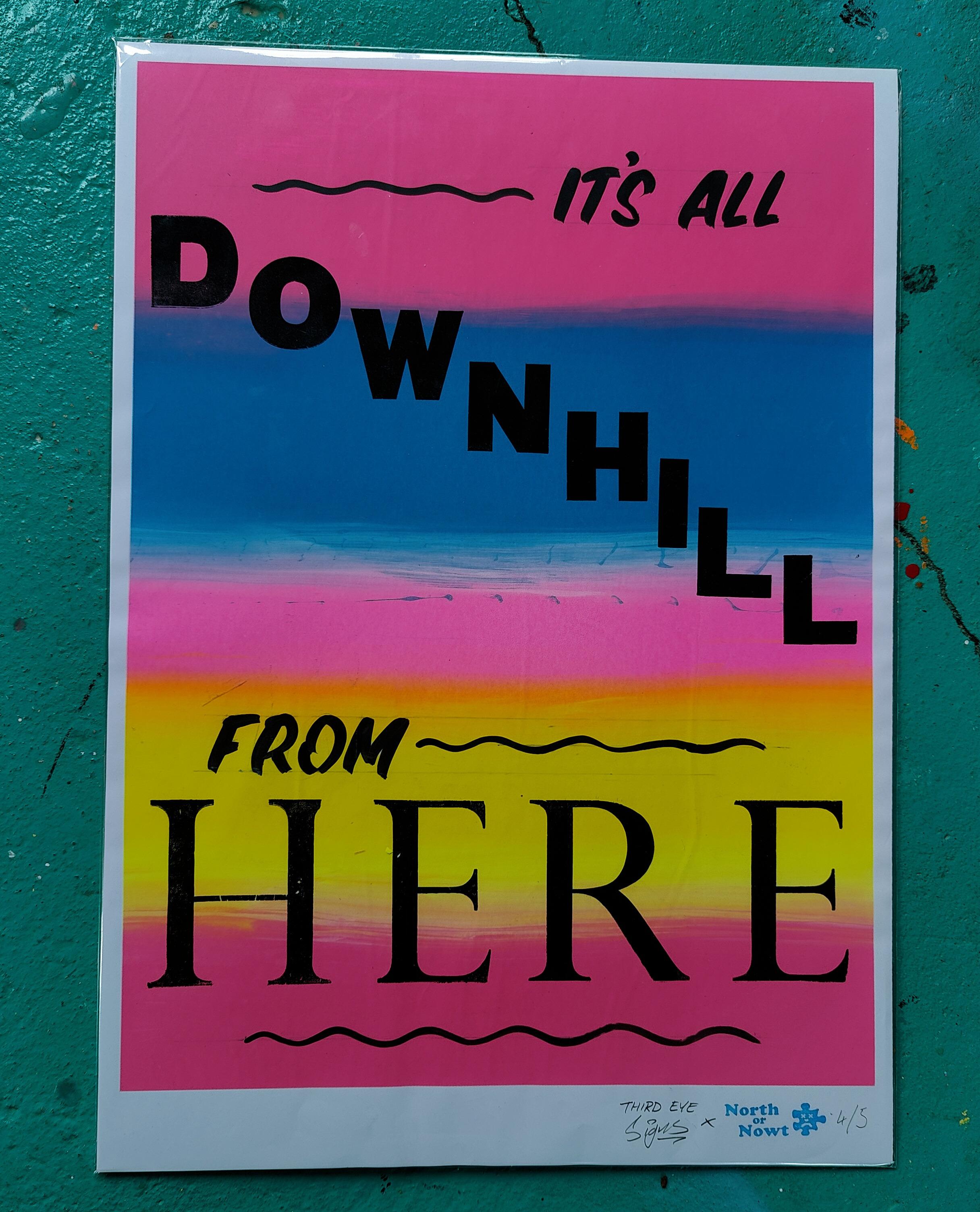 'It's All Downhill From Here' colab print with North Or Nowt
£50.00
Limited edition of 6 pieces. Screenprinted split-fountain background, letterpress and handpainted design.



From a series of designs using lyrics from The Evens.



A2 size, stamped, signed and hand numbered.



Comes sealed in polythene sleeve with backing board. Fits a standard a2 frame- a nice Habitat one with real glass is around £18.